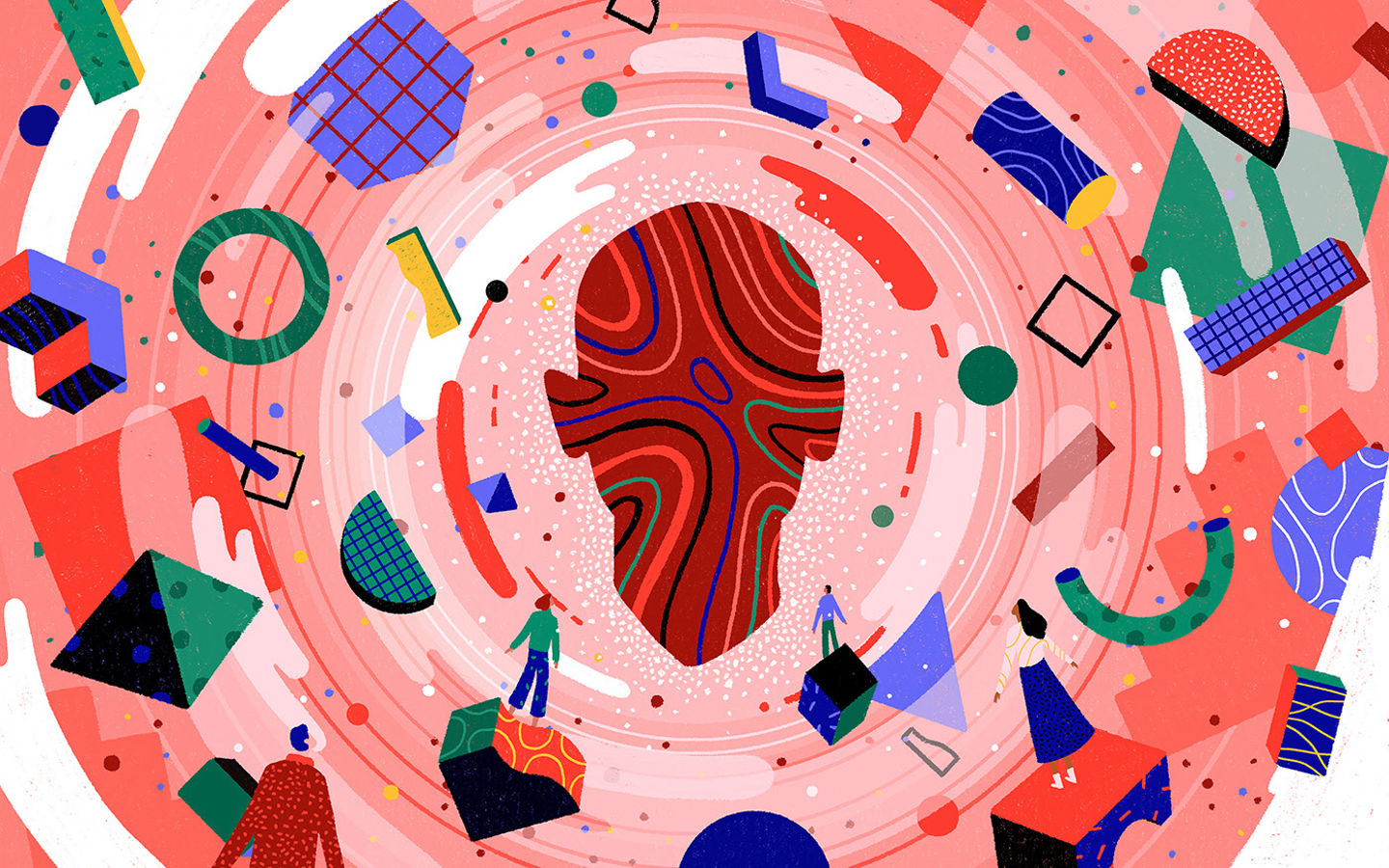 Final Frontier Signs Yukai Du to Asia Roster
August 21st 2020
The Final Frontier family has a new addition to its roster in Asia: illustrator and animation director, Yukai Du.
Hailing from Guangzhou, China, Yukai is currently based in London. Graduating from the Guangzhou Academy of Fine Arts with a Bachelor's Degree in Animation and gaining her Master's Degree with Distinction from Central Saint Martins, London, Yukai emerged on to the scene in 2010.
Her clients have included Adobe, TED, Facebook, BBC, MTV and in 2019, Apple chose Yukai to promote its series of offline workshops and events, with her creation used in various Apple stores across the globe. Along the way she has picked up a D&AD New Blood Wood Pencil, Adobe Design Award, and an ADC Award.
Chris Colman, Executive Producer at Final Frontier said, "We're all really happy to welcome Yukai to the family. Her art is rich, layered, and beautiful. We're excited to bring it to more clients in Asia."
Final Frontier caught up with Yukai for a few words on the opportunities for Chinese illustrators in the digital age:
FF: What kind of opportunities have you seen opening up for illustrators in China?
YD: China Post last year invited me to design a set of youthful and energetic stamps, our second collaboration in stamps design. It was a great opportunity to bring illustration to a wider audience. My peers have been particularly sought after for editorial illustration, having been commissioned by well-known publications such as The New York Times and The Washington Post. There are plenty of opportunities, sometimes unexpected, for illustrators to show their work.
FF: You create both commercial illustration and animation. What is the difference between your approach to illustration versus animation briefs?

YD: Catching the eye and conveying brand information in a very short time is something illustrators must think about. To make the image move, illustrators need to keep camera language in mind. Having a personal style in illustration is a strong advantage, while in animation projects, a style that can be flexible according to the brand's needs is more valuable. That said, I do think it's ideal for a director to have a consistent narrative style.
FF: Are there any styles or techniques that are popular among Chinese illustrators at the moment?
YD: When illustrators like Victo Ngai and Lisk Feng became famous, their styles became very popular. It is so common to see imitation of their work that people may think this is what all illustration about. But there are many other possible directions and we have a lot of talented illustrators with distinct styles in China. I really hope more of these special and unique styles start to be seen.
FF: Why did you want to join Final Frontier's roster?
YD: Final Frontier is unique in China. It breaks the geographical boundaries and brings in excellent international animation directors and teams of all styles to help brands create top quality commercial animation. I may be based in London, but I'm eager to work with more Chinese brands because I am Chinese. I'm happy that Final Frontier can help me to connect and communicate with clients in China.
FF: What is the benefit for you to work with a production company, rather than just going direct with a client?
YD: Animation production presents more technical challenges than illustration. Clients can easily get in touch with their favorite illustrators through social media, but when illustrators become animation directors, they will face various problems such as management and team building. Good commercial animation is the result of teamwork, which goes through all kinds of adjustments to achieve a balance between the director's style and the brand appeal. As such, to control the process, it's better and indeed necessary to work with a more professional, standardized, and experienced production company.